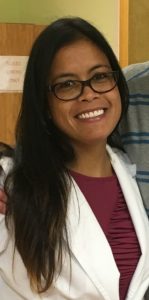 April Griet is a licensed Acupuncturist in Pennsylvania and Maryland with a strong background in Traditional Chinese Medicine theory with elements of 5 element acupuncture. She is a graduate of the Won Institute Of Graduate Studies in Glenside, Pennsylvania and a Zen Shiatsu Practitioner out of the International School of Shiatsu in Doylestown, Pennsylvania. With over 9 years of experience in holistic medicine, she provides specialized attention to the patient and works closely with them to achieve their health goals. April also has a 18 year background in the Martial Arts which provides her with laser focus required to design an effective and efficient treatment for every individual.
April's main interest is in establishing balance within each patient: body, mind and spirit. Through a joint effort of Patient and Practitioner, she believes that optimum health potential can be reached.
April's other interests include: soccer, Martial Arts, running, and Yoga. She enjoys being outside and being active.