Office location: 755 York Road, Suite 103, 2nd Fl., Warminster, PA 18974
Acupuncture For Pain – Does it really work?
The most common reason for people to seek acupuncture is for pain: back pain, shoulder pain, knees, etc. I like to take a holistic approach when it comes to pain relief. Why?  Because it works!
Six studies will be reviewed in which acupuncture was
compared with conventional therapy.8′-3 Junnila's
study evaluated the use of acupuncture versus piroxicam
(Feldene) therapy for osteoarthritis of the hip, knee and
shoulder joint in 32 patients (16 in each group).8 He
concluded that acupuncture was significantly more effective
in reducing pain than piroxicam and demonstrated
that the patients receiving acupuncture noted far
fewer side-effects than with drug therapy. At follow-up
after four months, the effects of acupuncture still
seemed to be superior to that of piroxicam.
See full article here effective acupuncture. 
Acupuncture Does So Much More Than Just Treat Pain
There are many illnesses, ailments and "disharmonies" which can be resolved using acupuncture alone, as well as using it in conjunction with Western medicine.  More often than not, people come to acupuncture as a last resort. Here is a short list of what acupuncture can help with:
-Anxiety

-Asthma

-Autoimmune

-Cardiovascular

-Depression

-Digestive

-Gastrointestinal

-Insomnia

-Menstrual/Women's Health

-Musculoskeletal

-Pain

-Respiratory

-Skin Conditions

-Stress Management

And much more!
"Acupuncture is gaining new traction—and respect—in hospitals and doctors' offices as evidence of its curative power piles up.."
Read full article on "Using Acupuncture To Heal You"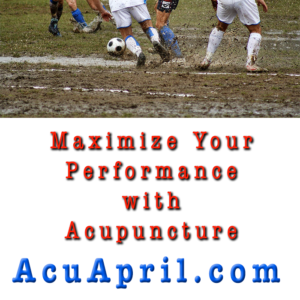 Optimize and maximize your sports performance
Did you know that acupuncture can also increase your recovery time from strenuous activities such as sports, exercise, or physically demanding work? Maintaining balanced body systems such as the circulatory system and nervous system, acupuncture can assist in muscle fatigue recovery as well as injuries, strains and sprains, thereby, enhancing performance!
"The circulatory effects and stress relief from acupuncture can readily help athletes with recovery and a quick return to competition."
Read full article, "Acupuncture: The Key and Future of High Sports Performance"
Questions? Please feel free to contact us!